Source Farmhouse Brewery Chooses Englert Roofing for their Business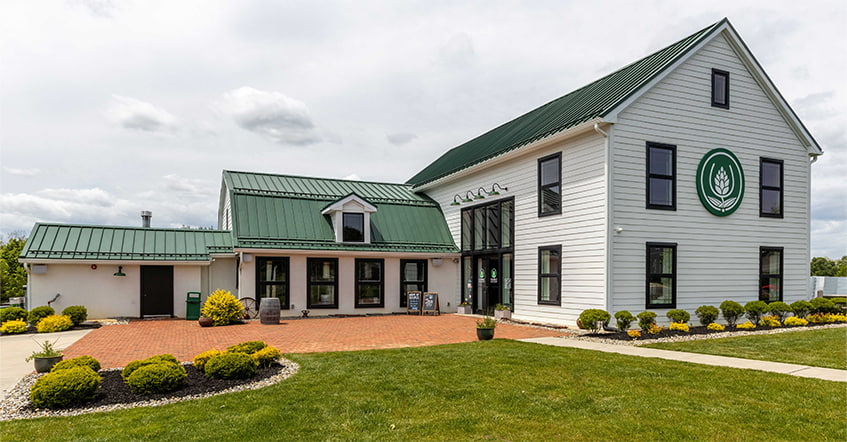 ---
Source Farmhouse Brewery, nestled in the rural town of Colt's Neck, NJ, is a remarkable establishment housed in a 130+-year-old barn that exudes timeless beauty and historical significance. Philip and Keri Petracca, the proud owners of this unique award-winning brewery, have taken great care to preserve the barn's original wood structure and ensure its historical charm remains intact. Alongside this restoration, the Petracca's had an equally important desire—to install a standing seam metal roof that would enhance the barn's aesthetic appeal while being easy to maintain.
To bring their vision to life, the Petracca's entrusted the responsibility to Leo Deborda, a skilled contractor from Leon Contractors LLC. Recognizing the significance of sourcing high-quality materials, the Petracca's clarified that quality, durability, and low maintenance were essential criteria for their chosen roofing option. After carefully deliberating and exploring various possibilities, Leo Deborda recommended Englert, a reputable supplier renowned for its exceptional materials.
The selection of Englert for Source Farmhouse Brewery's roof was a testament to the Petracca's commitment to quality and longevity. Not only did they prioritize the barn's preservation, but they also sought a roofing solution that would stand the test of time without any issues. With Englert, the Petracca's found a perfect match, as the brand's products are well-known for their superior quality and authenticity.
---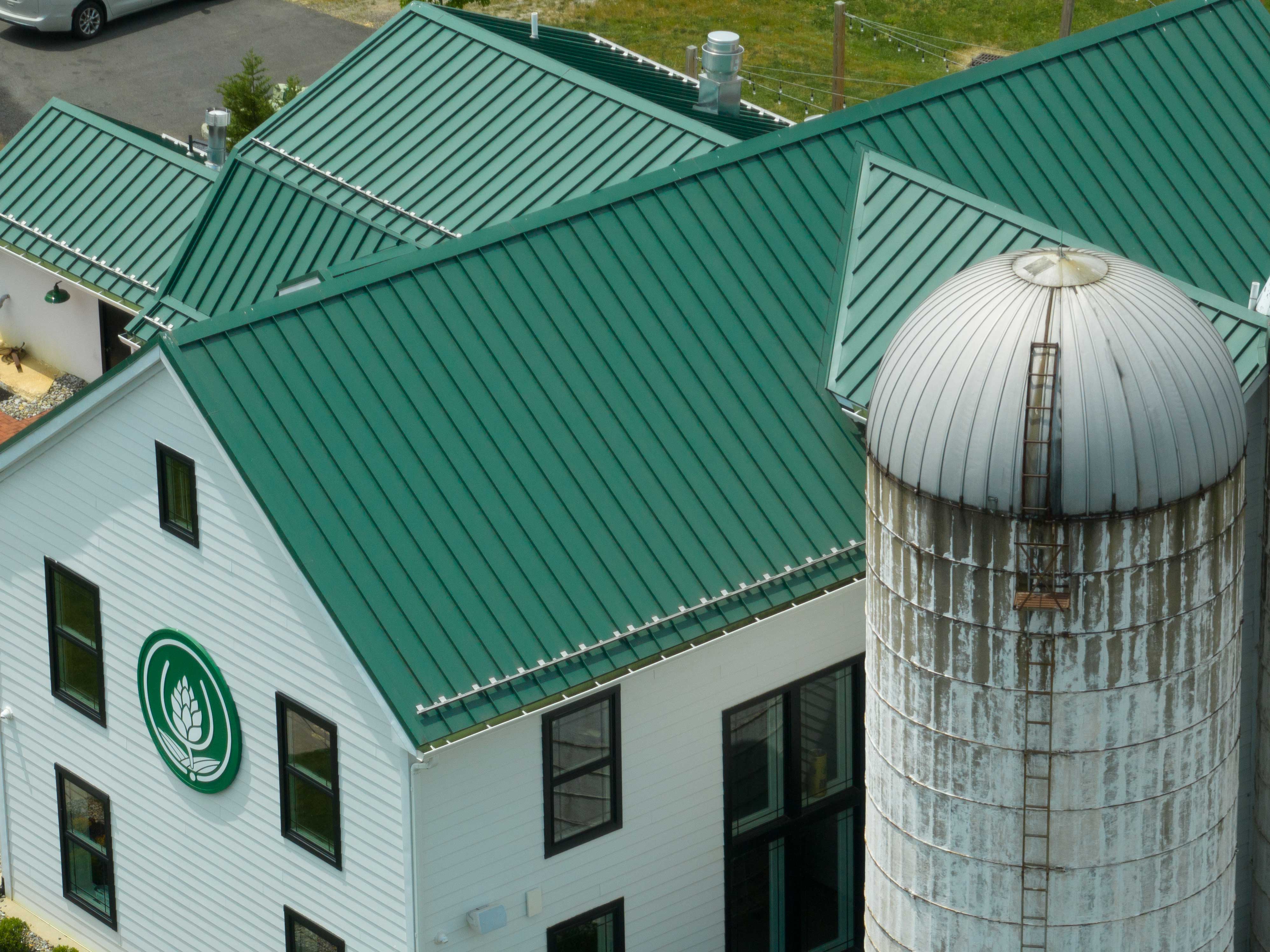 ---
The outstanding attention to detail of Source Farmhouse Brewery renovation, including its Englert roof, has garnered Historic Preservation Awards from township and state and caught the attention of Forbes magazine (June 2021 feature) and Samantha Brown's Places to Love (Season 5 Episode 502), a popular two-time Emmy Award-winning PBS show. The brewery was featured in an episode highlighting the best of New Jersey, where viewers were treated to a breathtaking aerial view, showcasing the captivating beauty of the Englert roof and its seamless integration with the barn's overall aesthetic.
---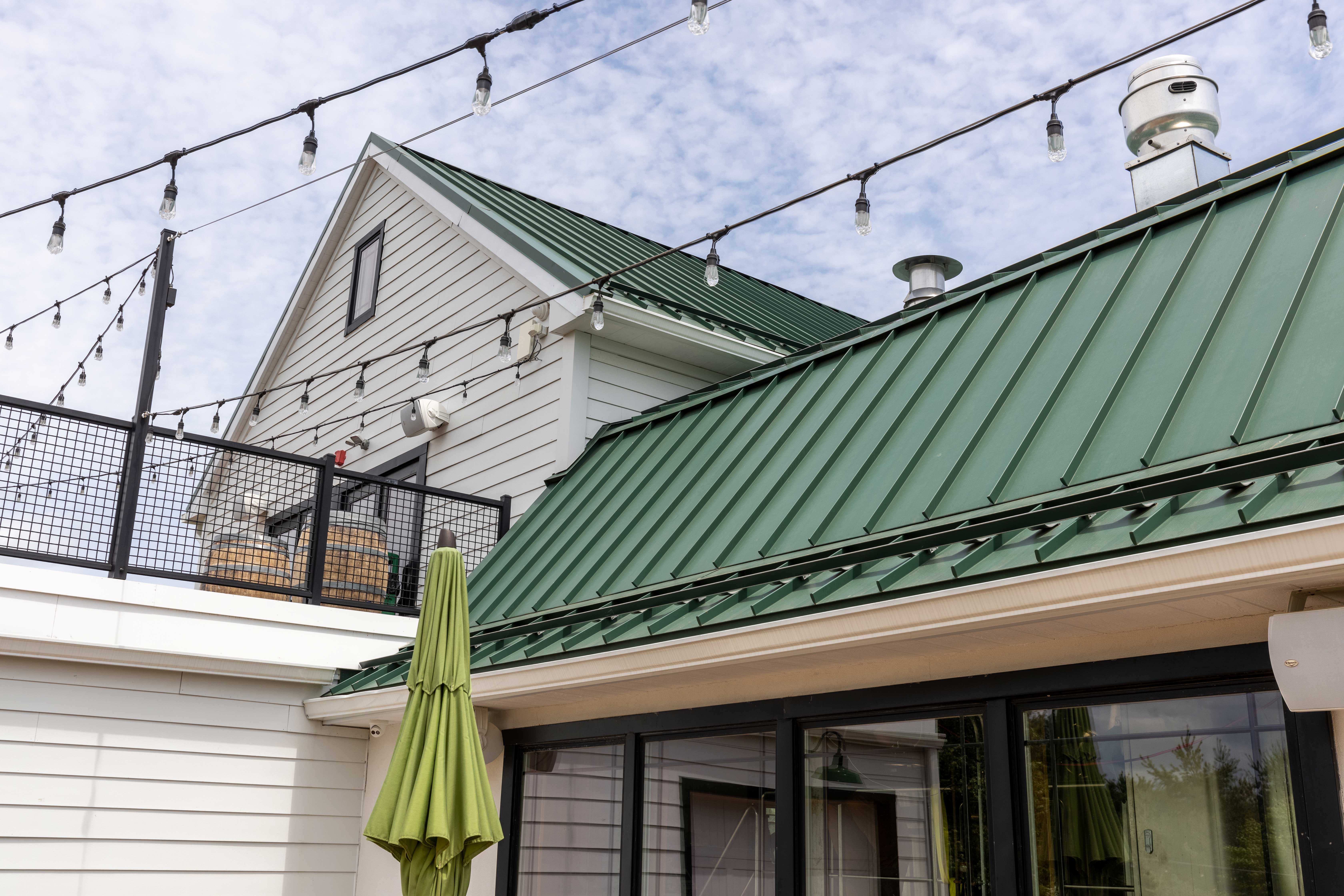 ---
Looking ahead, the Petracca's have ambitious expansion plans, and they wanted to ensure that any future additions seamlessly blended with the existing structure. With their trust firmly placed in the Englert brand and its exceptional track record, it was an obvious choice for the Petracca's to continue relying on Englert for their present and future roofing needs. By doing so, they can confidently expand their beloved brewery while maintaining the cohesive and authentic atmosphere that has made Source Farmhouse Brewery a cherished destination.
---