Englert's Product Warranties
We are so confident in the quality of our products, we provide the industry's widest choice of performance and product warranties for metal roofing, coil coating, rain-ware and portable roll-forming equipment. We are also the only metal roof company that offers up to a 20 year Kynar finish warranty on our aluminum roofing material. Warranties include:
Platinum Protection Single Source Warranty on Metal and Membrane Products
Weather Tightness Warranties
Roofing Finish Warranties, Domestic Coverage
Submit a warranty request
View metal roof warranties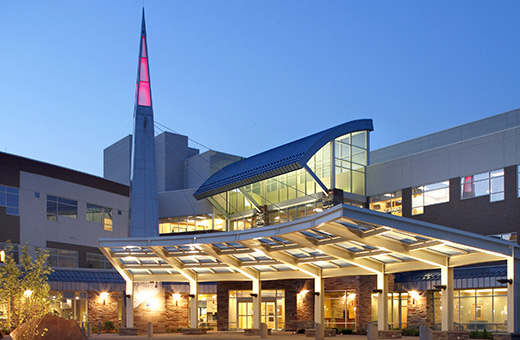 Warranty Details
All Englert warranties must meet certain qualifying standards. Read sample warranties below.
Weather Tightness Warranties

Through its network of certified contractors, Englert offers a comprehensive choice of limited Weather tightness warranties including 5, 10, 15 and 20 year term programs. Englert also offers a variety of different coverage packages including a limited side/lap Weather tightness warranty (Level 1), a 20-year standard limited warranty that includes valleys, hips and ridges (Level 2) and two levels of 20 year "no dollar limit" limited warranties (Level 3 and 4).

Platinum Protection Single Source Warranty (Level 5)

We are one of a handful of companies that offer a single source weather tightness warranty on projects that combine metal and membrane roofing materials. Englert's single source weather tightness warranty is offered in cooperation with SOPREMA Corporation, one of the world's largest producers of roofing and waterproofing products including SBS modified and liquid roof membranes. The single-source weather tightness warranty backed by both companies protects both metal and membrane systems for a period of up to 20 years.

Roll Forming Machine Warranty

Englert offers a five-year limited parts and labor warranty on all Englert gutter and roofing roll forming machines. This new warranty – one of the best in the industry surpasses the previous standard warranty and applies to only roll forming machines manufactured by Englert (RSM) and not any other roll formers that are sold and distributed by Englert.

Gutter Finish Warranty

We offer a 20-year limited finish warranty on all gutter material installed by authorized designers and installers in accordance with Englert specifications and maintenance instructions with the understanding that it will not blister, flake, chip, crack, peel, split, rot, red rust or structurally deteriorate as a direct result of manufacturing defects.

Roofing/Single Skin Wall & Soffit Panel Finish - Domestic Coverage

Englert is one of the few metal roofing companies that offers up to a 25-year limited warranty on all Galvalume™ and 35-to-40 year limited warranty on PermaColor & PermaMetalic 3500 Ultra-Cool low gloss painted Galvalume and Aluminum. Our roof/single skin wall & soffit coating finish warranties are in-line with the best of our industry.

Wall Panel Warranties

Englert, Inc. has an international reputation for high quality products and exceptional service. Englert backs this reputation with limited finish warranties for all its composite wall panels, insulated wall panels, and its commercial industrial exposed and concealed fastener wall panels. For specific information regarding our wall panel product warranties, see the information below.