Metal Roof Mounting, Clamps, and Brackets
S-5! metal roof mounting solutions offer the simplest, most non-invasive method for attaching and mounting rooftop accessories, effectively managing snow migration, and securing photovoltaic crystalline panels to a standing seam metal roof system.
Englert's roofing accessories maintain the aesthetic beauty of your roof while improving its energy efficiency and increasing its safety. They also ensure the fastest and easiest way to securely add components to a metal roof without marring the metal roof surface.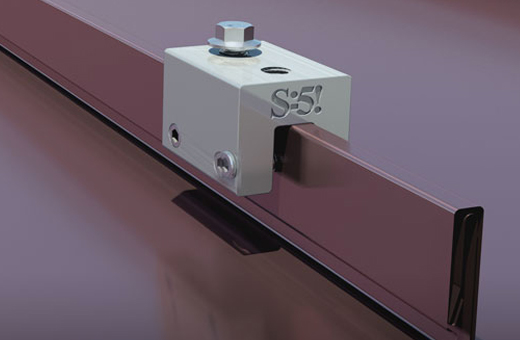 Metal Roof Mounting Clamps