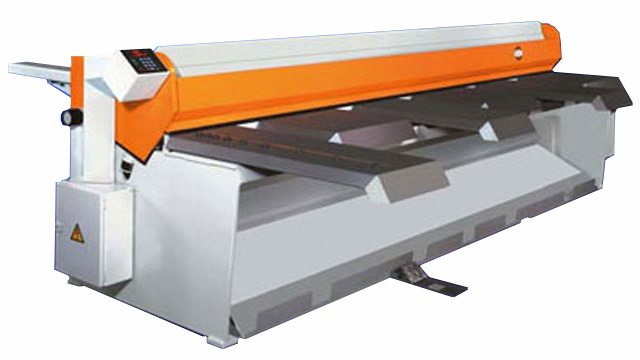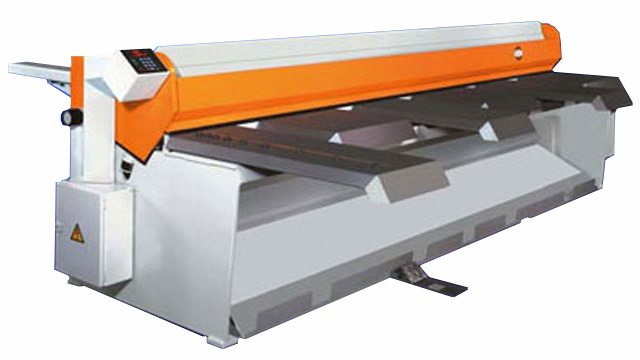 RAS Shearing Machine
The innovative RAS SMARTcut uses the modern swing beam technology and not the traditional guillotine concept. This means: twist-free cutting of even small strips, no stuck material and longer lifetime for the blades.
The RAS SMARTcut combines all features you expect from shears. The swing beam system ensures right-angled and twist- free cuts. The sheet support and sorting system guides even thin metals reliable to the backgauge and sorts finished parts to the front or the rear.
Machine Technical Specs
Specs
Material thickness max. (mild steel) – 2.0 mm 14 Ga.
Cutting length – 3100 mm 122".
Backstop dimension – 5 - 750 mm 0.2" - 29.5".
Rake angle – 0.9 degree 0.9 degree.
Strokes per minute – 36 36.
Table extension – 2 2.
Working height – 800 mm / 31.5 in.
Part width for front delivery max. – 750 mm / 29.5 in.
Details
Part width for rear delivery max. – 254 mm / 10 in.
Machine length – 3750 mm / 147.6 in.
Machine depth without table panels – 1650 mm / 65 in.
Drive Power – 3.0 kW 4.1 hp.
Weight net approx. – 1950 kg / 4300 lbs.
Modifications reserved. Pictures may show options.
Machine Features
Beveled table panels, a hardened squaring arm and large grip hollows for simple and easy material handling.
The integrated sheet support system guides even the thinnest materials reliable to the backstop.
A foot lever position determines whether the part chute delivers cut pieces to the front or the rear. This allows separation of good parts and scrap – without later sorting.
The tilting motion of the swing beam eliminates parts getting stuck between the lower blade and backgauge.
The linear motion allows the part to get stuck between the lower blade and backgauge.
In addition higher wear must be considered.
Part chute for material delivery to the front or the rear.