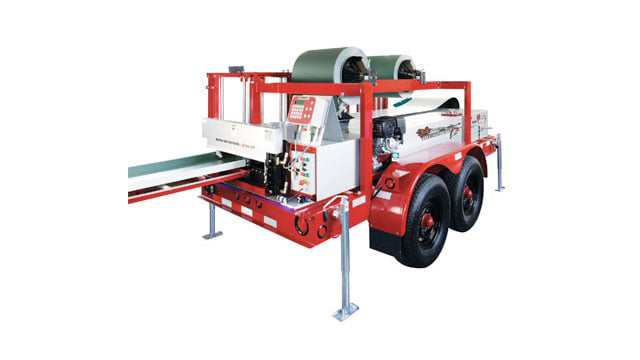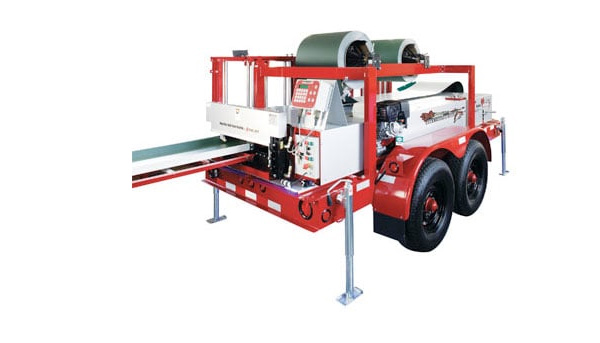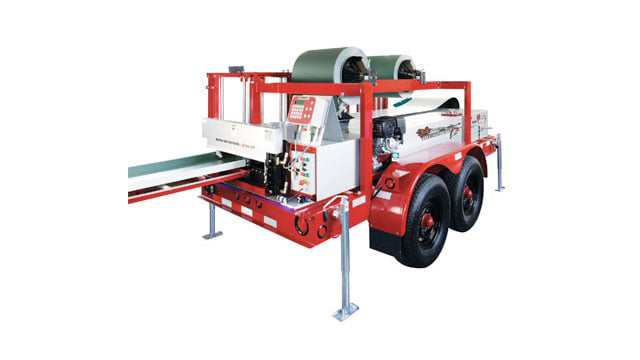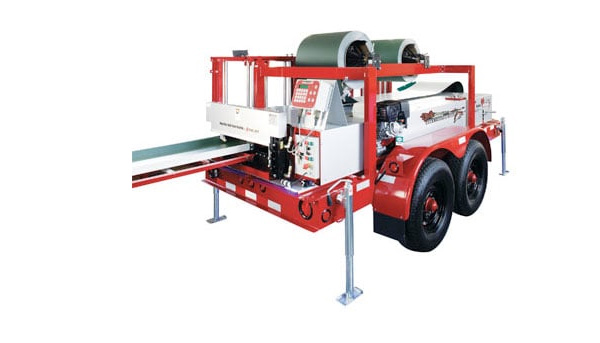 Roll Forming Roof Panel Machine
The MetalMan Multi-Panel Roofing Machine is a state-of-the-art roll forming machine that runs more sizes, gauges and types of material in up to ten panel configurations with minimum adjustments and less scrap. Forming rollers for each profile can be changed out by only one man in 30 minutes.
Part # 01639A
Machine Technical Specs
Specs
Length – 12 ft. (3.657 m)
Width – 4 ft. 5 in. (1.364 m) plus engine projection.
Height – 1 ft. 3 in. (38.1 cm) plus engine projection.
Panel Former on Trailer
Length – 17 ft. 2 in. (5.232 m)
Width – 7 ft. 3 in. (2.21 m)
Height – 6 ft. 3 in. (182.1 cm) with reel.
Weight – 3990 lbs. (1810 kg)
Power
13 HP electric start gas engine.
Forming
16 hydraulically powered chain driven cast polyurethane drive rollers.
Shear
Electrically activated, hydraulically powered, infinitely adjustable, full cycle.
Speed
Approximately 90 ft. (27.43m) / minute. (Speed should be decreased 25-50% when using sealant pump depending on temperature.)
Materials Formed
Steel – 30 gauge to 22 gauge. (painted, galvanized, aluminized)
Aluminum – .019 in. (.48mm) to .040 in. (1.02mm)
Copper – 16 oz. to 20 oz.
Machine Features
Separate drive and form rollers, eliminates most oil canning.
Polyurethane drive rollers
Chrome plated forming roller systems.
Welded tubular frame
13 HP Honda engine
Hydraulic drive system and shear are electrically activated.
Clip relief rollers (not included with Series2000 Panel)
Two pair of 1" wide adjustable flat rib rollers
Infinitely variable full cycle shear.
Machine Options