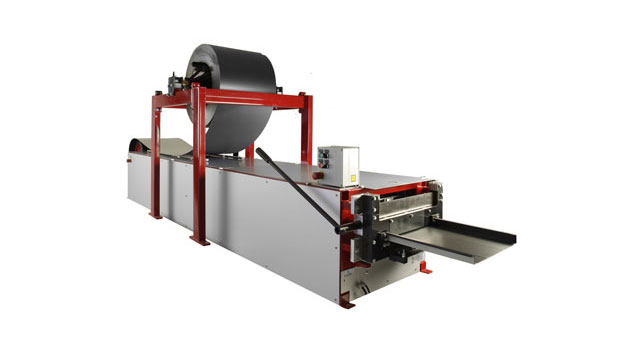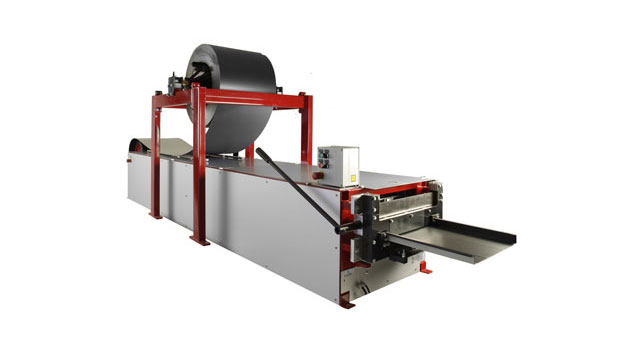 FP1300/16 Roof Panel Machine
The MetalMan FP1300/16 roof panel machine runs a fixed width, variable length, single-profile 1.5 inch (38.1mm) high x 0.5 inch (12.7mm) wide mechanically seamed panel configuration with a 16 Inch (490.4mm) coverage.
The Series 1300 system is designed for sloped roofs and other exterior surfaces of light commercial or residential projects.
Part # 01640PA
Get A Quote

Contact an Englert support representative to get quote
Machine Technical Specs
Specs
Length – 123 in. (3.13m)
Width – 31.5 in (.8 m) / 36.5 in. (.93 m) with rack.
Height – 29 in. (.75m) / 53 in. (1.35m) with rack.
Weight – Approximately 1,900 lbs. (861.8 kg)
Power
1.5 HP electric motor 120V/20AMP.
Forming
4 polyurethane drive roller stations, chain driven.
Shear
Easy cut rack and pinion manual hand shear.
Speed
Approximately 40 ft. (12.18m) per minute.
Materials Formed
Steel – 30 gauge to 24 gauge. (painted, galvanized, aluminized)
Aluminum – .019" (.48 mm) to .032" (.81 mm)
Copper – 16 oz.
Machine Features
Separate drive roller systems designed to eliminate most oil canning.
Polyurethane drive rollers.
Chrome plated forming roller system.
Dual emergency stop switches at entry and exit ends of machine.
Easy to operate manual hand sheer.
Two pairs of 1 in. adjustable flat rib rollers.
One 3000 lb. capacity expandable arbor with stand.
Clip relief rollers.
Comes complete with a run out limit switch.
Machine Options