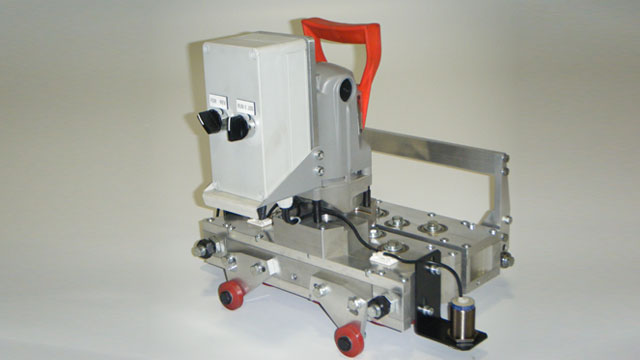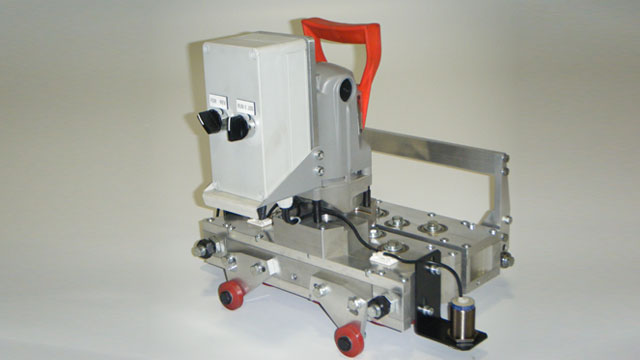 Roof Panel Seamer Machine
The Englert MetalMan ES-180 electric seamer produces a 180º seam on a 1" or 1 ½" Series 1300/1301 Englert standing seam panel with a seam already made at 90º. It produces a 180º seam in two directions and can be used in conjunction with the Englert ES-90 Seamer to speed the installation process.
It comes with the same features as the ES-90 Seamer and is capable of seaming the same materials. This unit also comes with its own storage case.
Part # 01629P
Machine Technical Specs
Specs
Length – 23" (58.42 cm).
Width – 18" (45.72 cm).
Height – 21" (53.34 cm).
Weight – 87 lbs. (35.98 kg).
Drive
Patented 4 polyurethane drive roller system.
Materials Formed
Steel – 30 gauge to 24 gauge (painted, galvanized, aluminized)
Aluminum – .019" (.48 mm) to .040" (1.02 mm)
Copper – 16 oz. to 20 oz.
Machine Features
Aluminum storage case
1/2 HP motor, gear driven.
Forward-reverse switch.
Jog/Run switch.
Panel end proximity switch.
Adjustable wheel heights.
90° and 180° seam capability